Raise your hand if you've every struggled with sticking to one idea and finishing it.
Maybe you're suffering from idea overload.
Maybe you thought you had a great idea, but when you did some more research you saw that there were already 10 other people doing exactly what you wanted to do—so you gave up.
Or maybe, just maybe you thought of an idea, went through the feelings of excitement and dreams of it working, but when you mentioned it to friends and family, they thought your ideas were crazy.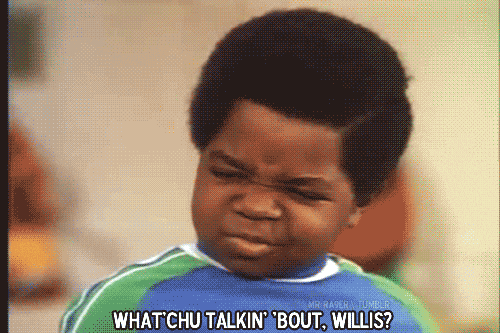 Get Your Mind Right
Well my friend, after interviewing over 100 entrepreneurs and change makers, here's what I know for sure. Sometimes, the problem isn't that you've got too many ideas. The problem is, you're allowing "fear" to stop you from taking action.
Typically when trying to turn an idea into reality, there are four self-limiting beliefs that hold us back:
1.Caring what other people think – There will always be someone who won't agree with you. They won't like your idea—heck they may not even like you—the fact is, with 7.5 billion people on earth, not everyone is going to like you. This is a part of life, so stop caring about what people think.
2. A belief that your idea is not good enough or that you have to wait because you need more than what you have to get started.
Several years ago I traveled to Cairo Egypt and visited the Egyptian Museum. After looking at artifacts that were eerily similar to what we use in our everyday lives today, here's what I know for sure, there's nothing new under the sun. You don't need as much as you think you need to get started.
Ideas can come from experiences, specific skills, topics, hobbies, an untapped market, reinventing and reusing old concepts, and even something that frustrates you or pisses you off! Just make sure you're passionate about it.

Steal Like An Artist by Austin Kleon's was a game changer for me–I highly recommend it.
3. A belief that you're "not the creative type"- Here's the thing, you don't have to be an artist, painter, or musician to be creative. The reality is, most of us don't make the time to flesh out an idea and figure out the next steps.
4. A fear of rejection or making mistakes – I'll let you in on a little secret. I lovingly stalk start-up stories because it motivates me to keep going. Did you know some of your favorite brands went through several iterations before they became an "overnight" success?
Walt Disney Walt Disney: Walt Disney himself was far from an overnight success. A newspaper editor fired him and said: "He lacked imagination and had no good ideas." Later he started several businesses that didn't last too long and ended with bankruptcy and failure. But as you can see, he kept it pushing and eventually found success.
The founders of Rent the Runway, a multi-million dollar enterprise also known as "Netflix for dresses" allows women to rent designer gowns for a fraction of the retail price. During an interview with the Daily Muse, the founders said "I never said, "oh this is a brilliant idea, this is going to be a billion dollar company, we have to do this." My reaction was: I had an idea, I thought it was interesting. "We also decided to spend the rest of the year figuring out if this was something we could do full time."
Wait, let's read the last sentence again—"We decided to spend the rest of the year figuring out if…." Now, do you see what I mean?
Great ideas just don't just happen. It takes time and patience. It takes blood, sweat, tears and years of rejection, mistakes, and failure for a great idea to evolve.
So how bad do you want it? What are you really waiting for?
Give Yourself Permission
Recently, I came across this insightful article about "waiting." According to bestselling author Robert Greene, "there are two types of time in our lives: dead time, when people are passive and waiting, and alive time, when people are learning and acting and utiliz­ing every second.
So, alive time or dead time. Which will it be? If you're ready to turn your idea into reality, give yourself permission to take action on your idea. Here's how:
Eliminate distractions and set aside a specific time to work on your goals  – Listen up my" I don't have the time" peeps! It's not about having the time; it's about making the time. Everyone has the same 24 hours in a day, so if you can't find the time, maybe it's not a priority?
If you work a 9-5, can you schedule 60 – 90 minutes before work, during your lunch break or after work? What about the weekends? Can you commit to 4 hours on a Sunday?
Keep track of your idea- At any given moment, my brain has too many tabs open. So to quickly get ideas out of my head, I love capturing my thoughts on the go with apps and journals. Whether you're driving (safety first, please pull over) to work, running on the treadmill, or walking around the mall, there are several ways you can capture your thoughts on the go:
Speak it into existence by using the free audio feature on your smartphone.

Use Evernote's speech to text feature.  You can sync your notes from your phone to your computer —that way you're information is always up to date. You can also set reminders and share your ideas with other people.

Invest in an idea journal – I'm an old school kind of girl; notebooks or journals will be the death of me. I keep them in my car, trunk, next to my bed, kitchen and even in my bathroom because some of my best ideas occur in the shower. Forget grammar, spelling, organizing, etc. just write it down! TJ Maxx/Homegoods, Five Below, and Effie's Paper have some of the best journals.
Execute on Your Idea
People don't pay you for your ideas, they pay you to solve their problems~unknown
Whether your goal is to host a fundraising event or start a service-based business, looking at your "idea" as a problem that needs to be solved can help you reach the right audience, find investors or sponsors and attract media coverage.
Got too many ideas and not sure where to start? Here are a few more lessons I learned from game changers:
Choose something that you're passionate about. Cliche I know, but your passion could be something that frustrates the heck out of you or drives you crazy. Don't Complain. Contribute to a solution.
Do a brain dump of all your ideas. Then identify the idea will that build the strongest foundation for your other ideas.
Be real with yourself – What's the WHY behind your idea? Your purpose can serve as motivation to get started.
Break your idea down and test it– Ask yourself what are 10 ways I might solve this problem.Then test it with an audience.
Reinvent and reuse old concepts – If it's one thing we can learn from Netflix, Uber, and Airbnb, it's that sometimes your genius idea is based on finding a way to do something more for customers than your competitors.
Need help? I created a guide to help you turn your ideas into reality.  Did I mention it's free?